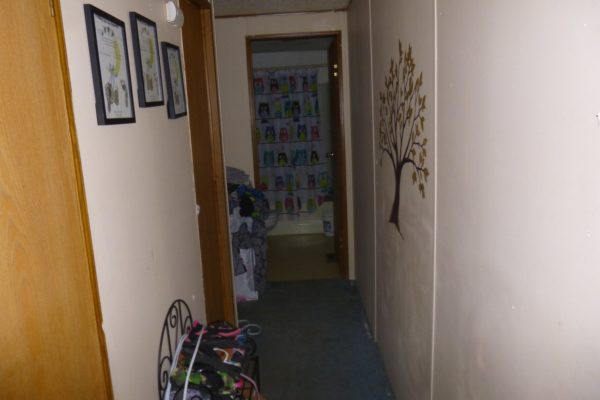 Case: Attachment
Date: June 11th, 2016
Investigators: Mike
Equipment: Mel Meter, K2, EDI, Boo Bear, Digital Recorders, Digital Camera, SB-11, 4 Camera DVR system, REM Pod
NOTE: OPS was asked to help out on this case by Northern Lights Paranormal, so that's why just Mike is the only investigator!
Claims: Bathroom light turning on and off by itself, disembodied voices, people being scratched, full bodied apparitions, object manipulation, night terrors, shadow play, unusual emotional swings
Curtains Getting Manipulated?
Description: I had barely even set up the static recorder in the kid's bedroom when this EVP was caught. A female voice saying what sounds like "Master". There were no females at the location that night.
Description: This EVP was caught with the static recorder in the kid's room, while Dave and Mike were in the livingroom talking about the heat lightening that had started up and whether it would make the K2 go off. After Mike said that it wouldn't, and Dave agreeing with him, there a whisper that comes in close to the bedroom recorder that also says "I agree".
Description: While Dave and Mike are talking about finding hotspots in the home, a raspy voice comes in to say "Never!"
Description: Mike and Dave are in the livingroom about to start up an SB11 session. In the Master Bedroom, the static recorder catches what sounds like a young female voice saying very quickly "So what!?"
Description: The K2 had been going off for about 5 minutes off and on at this point, even all the way up to red multiple time, which is the highest intensity it can go. Mike is attempting to put the Mel Meter down by it in an attempt to get the spirit to use that as well. After Mike gets done talking, a male voice comes in and says "You're Welcome".
Description: Mike is doing a session in the Master Bedroom while Dave sits quietly on the couch so there is no noise contamination. Mike is saying how they cannot allow what is going on there to continue. After he says that a male voice is heard yelling "Get out!"
Description: Dave and Mike are in the master bedroom, but this static recorder in the livingroom picks up a very loud exhale that sounds like it's right in the microphone.