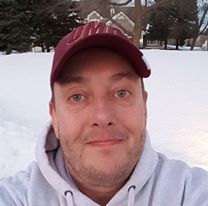 David Soyring – Investigator/Consultant
Dave has been "involved" with the Paranormal since around age 4.
During his early years, he faced many unexplainable and sometimes terrifying events, and those events have shaped his life into what it is today.
For the past 40+ years he has been searching for the answers to the questions that plagued his childhood. Through dilligent research, study and hands on investigating, he has come to understand that some of his questions will probably go unanswered, but not all of them.
This is his driving force.